(CNN)Saraciea J. Fennell remembers how normal it seemed for her, her siblings and cousins, to use bleaching cream on their elbows and knees every day growing up. As dark-skinned Latinos, that's what they had been taught to do."Once I got older, I realized it was an anti-Black practice because I was not being allowed to love the skin that I'm in," said Fennell, a Black Honduran writer based in New York City and editor of a new collection of essays and poems titled, "Wild Tongues Can't Be Tamed."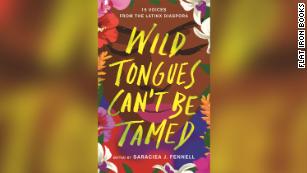 The anthology, published Tuesday, explores topics that Latinos don't normally talk about — anti-Blackness, colorism, the intersection of Latinidad and Blackness, and numerous stereotypes, myths, and taboos in Latin American cultures.
The Latino community is complex and multifaceted, so Fennell was surprised that seven of the 15 pieces in the collection explored colorism and anti-Blackness.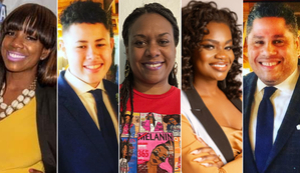 Blackness and Latinidad are not mutually exclusive. Here's what it means to be Afro-Latino in America"I thought that I would probably be one of the only (book) contributors who experienced this, but when the essays started to come in, the experiences that they (authors) shared validated everything that I went through," she said. "It's our reality."
Fennell spoke with CNN recently about the book, her journey navigating her identity, and the stories she feels still need to be told.